Miss Barbara Chisholm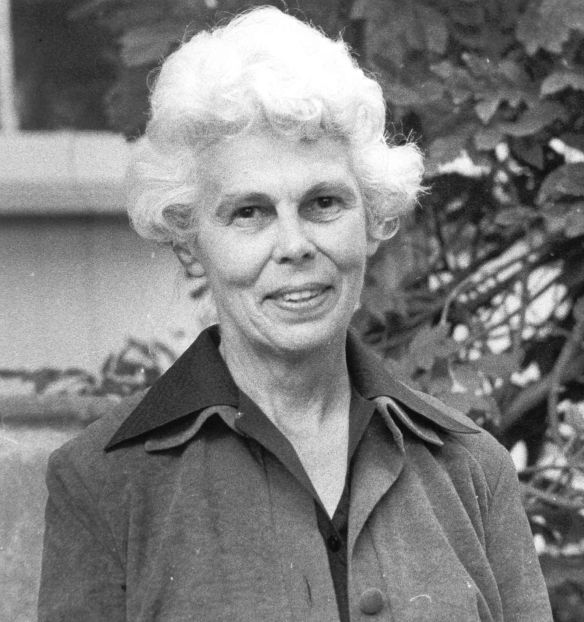 Headmistress of Sydney Church of England Girls Grammar School

Born September 28, 1915, at Hawera, New Zealand.
Died Hawkes Bay, 18 June, 2007.
Aged 91.

Barbara Chisholm was the third headmistress of SCEGGS Darlinghurst, a post she held for more than 30 years while playing an unforgettable part in the education of thousands of girls.


The eldest of three girls, Chisholm was educated at the Wellington Diocesan School for Girls, Nga Tawa, Marton, in New Zealand. She matriculated in 1932 and completed her higher leaving certificate in 1933 before attending Canterbury University College, where she completed a bachelor of arts degree in 1939, majoring in history and economics.


She taught at Solway College from 1940 to 1942 and was senior mistress at Waikato Diocesan School for Girls, Hamilton, from 1943 until taking up the position as headmistress of SCEGGS Darlinghurst in May 1947. She stayed in this role for 31 years, making an indelible impression on the school and playing a significant role in the education sphere.


From the outset, she made a point of getting to know all of the students, teaching Latin to each class in the first form. She took an interest in each girl, learning about their background and home life. The girls gave her the nickname "Chips", by which she was affectionately known throughout the playground.


Chisholm was equally supportive with staff. She encouraged them, gave them confidence and developed a collegial atmosphere emphasising professional development, which led one former teacher to recall: "It must have been the happiest staff room in any school."

Staff and students remember an energetic and determined woman who was practical and fair. Chisholm also had a sharp sense of humour.


In 1947 she noted the school was in "tremendous need of a development program" after the Depression and war years. A capable administrator with a clear vision, she embarked on a building program that reshaped the fabric of the school. Over a number of years she oversaw the development of a major teaching block, a science building, assembly hall, swimming pool and library.


But Chisholm will be best remembered for educational leadership and direction. Under her, the school thrived and its student population almost doubled during her time there.

In many ways she was a traditionalist - she would quote W.H. Auden's Epistle to A Godson:

Dare to call any permissiveness
An educational success?
Saner those classrooms which I sat in
Compelled to study Greek and Latin.

She was also an educational innovator. She widened the curriculum at all levels, appointed a full-time school counsellor in 1965, introduced audio-visual resources, and encouraged open-plan lessons with team teaching and group work before this was widespread. In 1967 she experimented with allowing senior girls to wear their own clothes rather than the school uniform.


By the time she left in 1977, Chisholm had seen the school through perhaps its greatest challenge, the financial crisis and subsequent Save SCEGGS campaign of 1976, when the school community raised $1.5million to keep it operating.


In 1952 she was made president of the Association of Heads of Independent Girls Schools of NSW and held the role again in 1965 and 1977. She was president of the Association of Heads of Independent Girls Schools of Australia from 1975 to 1977.

She was also a member of the council of Macquarie University from 1970 until 1976. She was awarded an MBE in 1972 for services to education. Chisholm was awarded an OBE in 1977 in the same category. She was elected a fellow of the Australian College of Education in 1978.


She retired in December 1977 to Taradale, New Zealand, and became involved in tutoring students with reading difficulties. Chisholm enjoyed the pleasures of retirement, such as owning a dog, embroidery, mahjong and spending time with family.


She is survived by her youngest sister, Shirley Parsons.


Obituary by Jenny Allum
Head of School
SCEGGS Darlinghurst




*********************************


To Whom It May Concern,

I only recently found out about the passing of Miss Chisholm and want to pass on my condolences to family and friends .

I was a student at SCEGGS Darlinghurst from 1963 -1974 and was the school organist 1973 and 1974.

I have been influenced so much by this wonderful Christian, educationalist and head mistress that words fail me.

At present I am teaching a student who left SCEGGS IN 2005 and although our ages differ greatly I can still see the amazing influence of Miss Chisholm's legacy alive and well in the 21st Century. We both agreed that there was a special bond laid down by previous headmistresses and staff of SCEGGS Darlinghurst which seems to go on forever.

I am writing a children's book and Miss Chisholm's influence and guidance amongst other SCEGGS qualities pervade the themes.

She will never be forgotten!!

Warm regards

Elizabeth Skinner (nee Collins) 1963-74