1921 ~ 2007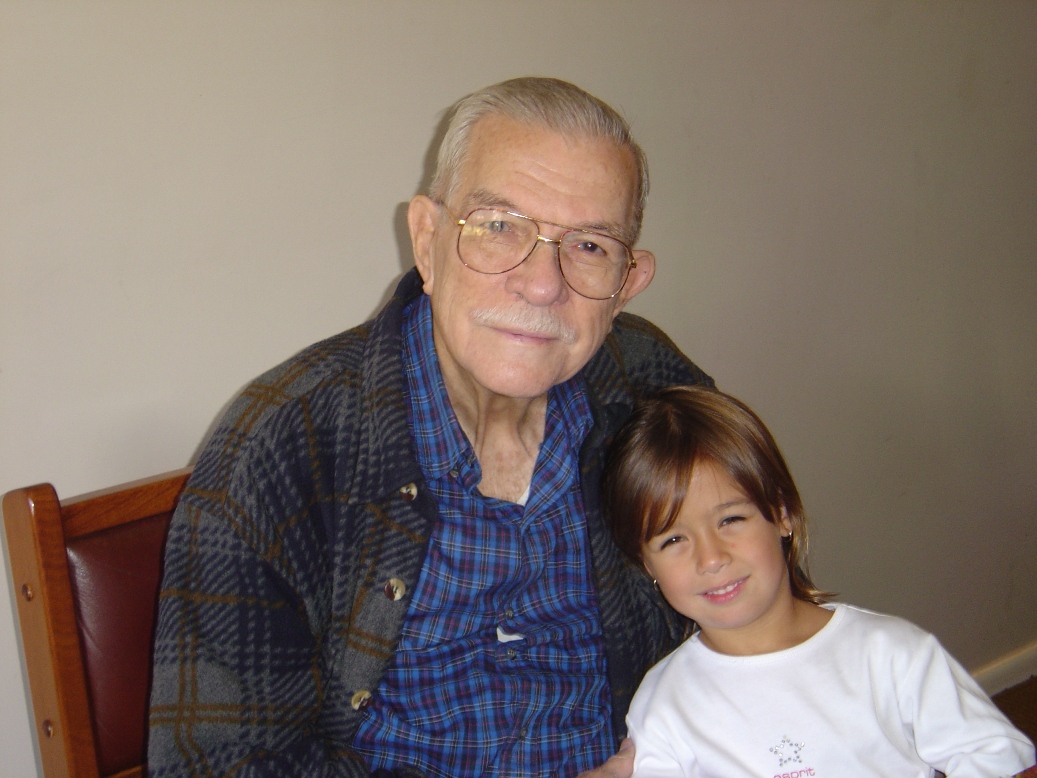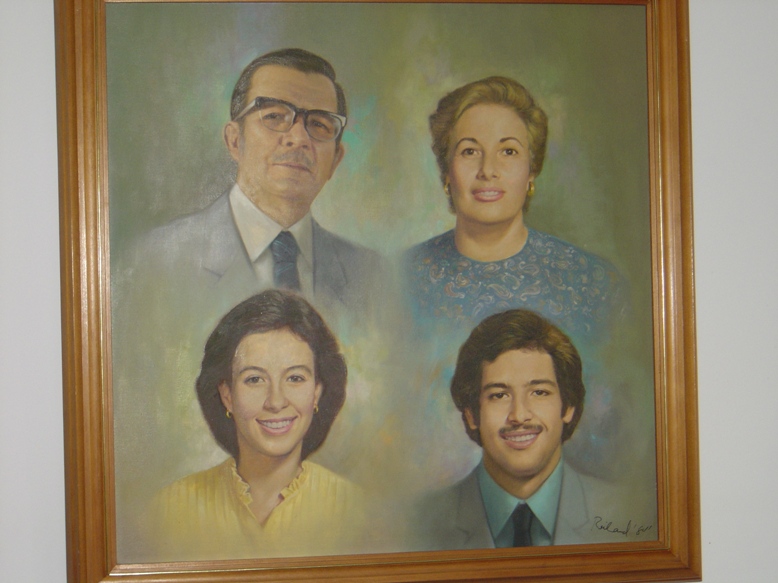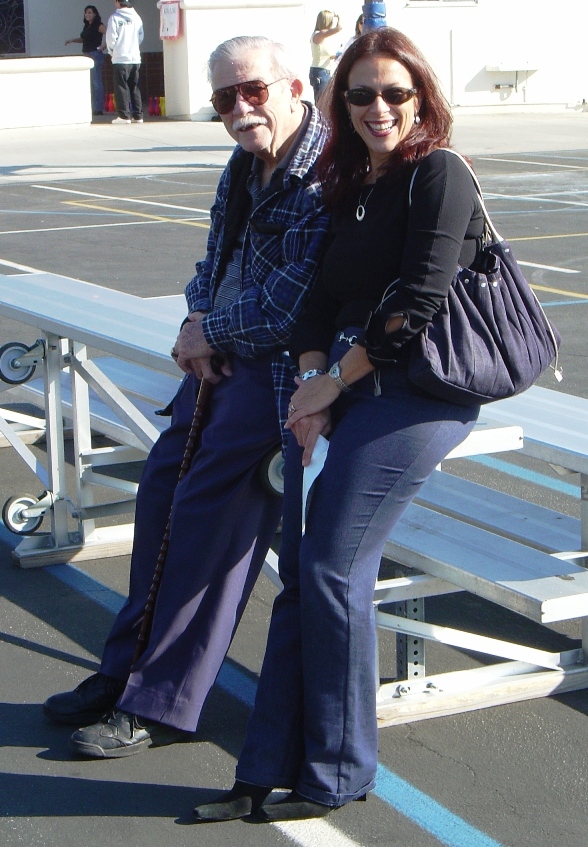 ---
Dear Maricelli, Billy, Michael and Jourdan:
We will miss Tito Mon very much. He was a very special person and we believe he is in heaven telling jokes and keeping his eye on you. Our prayers are with all of you. We love and miss you all. God Bless!
Love Rachel (Donlon), Todd, Cadence and Cebastian Soyka (in Orange, CT)

---
To the Family of Maricelli,
You are in our prayers especially during this time of your father's passing.

God bless you and keep you.
Sincerely,
Jorge and Susan (Sanares) Tan
Classmate Assumption Herran '73
---
A beautiful man who touched your heart deeply…… you will be sadly missed by all those who knew you. A great loss to everyone he has left behind.
My thoughts and love are with you all during your time of sorrow.
With much love
Kim, Martin & Jonathon

---
Dear Cel, Michael, Jourdan and Bill - so sorry to hear of the passing of a great man with a great sense of fun - our thoughts are with you all.

Lots of love Debbie and Peter (in London)
---
Dearest Mariceli and Billy,
Con nuestro mas profundo pesame de parte de mommy y de toda la familia Cuervo. We will always be blessed with fantastic memories of such a beautiful family! We can only imagine our dads having a grand time playing domino together once again.
You will always be in our prayers!
Lots of love,
Familia Cuervo
---
Dearest Maricelli and Bill,
Our dearest sympathy in the passing of your Dad whom we remember as a good friend of our dad, Carlos (Nonong), an unforgetable school friend, as well as fishing partners together with Tito Leandro Gruet. Remembering the good times they spent together in San Juan. Truly a loss of a dear doctor and a great man.
Condolences from the Alves family.

---
To Our Dear Friends Cel, Mike and Jourdan – We are so saddened by Ramon's death. He was such a beautiful man who loved life, loved traveling and loved our family as his very own. We loved him dearly and will miss him too. Just know that he is at peace now and with his beloved Blanca. Our thoughts and prayers are with you all. So sorry that we are not able to comfort you or give you that big hug and kiss that you need right now. Love you.
Perry, Kathy, Tara and Michael O'leary


---
Dear Cel, Billy, Michael & Jourdan Rose,
I loved Tito Ramon like he was my own father. He was very special to me and I will miss him. My deepest sympathy to you all.
All Our Love,
Marimil, Jeff, Laura, Liam and Harry

---
Dear Maricelli And family,
We extend our deepest condolences to the family for this loss. May you find comfort in knowing that he lived a full life is now free of any further pain and suffering. May the memories he left behind sustain you and sustain you through this time of grief. With all our love and prayers, we lift this up to God most High that he bring you comfort and peace.
Love, Jaqui Dayrit-Boncan
---
A gentleman and an inspiration, he made us more, so we are not lesser for his absence.
Love binds us all.
Tonet, Patricia, Anton y Susan, Celeste (Newcastle, Australia)
Tony Y Naty (Manila, Philippines)

---
Dear Maricelli and family,
We are so sad to hear the passing of your Dad whom we fondly called Papang. Regrettably, we only knew him for a short time, but we definitely felt his loving and generous nature. Rey and I will miss Papang and the rich and lively conversations we used to have with him every time he came by the restaurant (Lamesa) with your family. Rey tried to keep in contact with Papang after he moved to Melbourne but only able to talk to him about twice due to him not being well most times.
We offer our condolences and our thoughts and prayers are with you and your family at this time of your loss.
Sincerely,
Rey and Raquel San Juan (Sydney)

---
Dearest Mariceli, Bill, Mike, & Jourdan,
We are saddened by the passing of our Ninong Ramon. He will surely be missed, his mentorship, his fatherly love and his friendship. Surely he is happy, now united with our Creator and his beloved Ninang Blanquita. We are all praying for the eternal repose of his soul.
To you, his beloved family, that he left behind, we are sending our love and heartfelt sympathy.
If there is anything that we can do to help, please do not hesitate, we are always here for you.
Love, The Lopez Family
Veegee, Lynne & Vanessa
Willowbrook, Illinois
---
To Cel, Mike, Jourdan Rose and Billy
I received the news from Michael that Tito Ramon had passed away and was deeply saddened to hear of this. I will always remember his love of life and his great sense of humour - he always made everyone around him smile. And, he was the only person whom my father (Delfin) would take advice from!
May he rest in peace with his beloved Blanca - he will be greatly missed.
My condolences and love to you all.
Love Carmen (Cairns)

---
We remember him in our prayers.
Cal and Uko (Legarda) Nelson.

---
Dearest Cel and Billie
We will always remember your Dad's sense of humour and fun. Ramon was like a second father to Tom and will always be remembered for his kindness to our family. We are thinking of you at this time, as always. Jacob has very fond memories of "the grandfather". We all send our love.
Tom, Pauline, Josh, Angela, Jacob, Christopher & Sara.

---
Dear Tita Maricelli & Uncle Bill,
Please accept our condolences on Tito Mon's passing.
Frauendorff Family
Downers Grove, IL

---
To the family of Doctor Don. Ramon Frauendorff
I just found out about the passing of Dr. Ramon Frauendorff and want to express my deepest condolences to all his family.
I was very fortunate to meet and know him many years ago in Manila. He was a great and wonderful man.
My deepest sympathy to you all.
Alejandro Faubel Frauendorff & Family
Valencia ( Spain )

---
Dearest Tita Mariceli and Tito Billy,
Please accept my sincerest condolences. Tito Mon was such a loving and amazing man. I have always looked up to him with highest regard and will always miss his humor and crazy antics. Growing up, I was always happy to see him. He was always there to help us when we were sick. In most cases, just seeing him made me feel better. He always reminded us (the Frauendorff-Dwyer children) that laughter was always the best medicine. He will be missed dearly.
Muchos Abrazos y Besos,
Wilhelm Frauendorff-Dwyer

---